India's Most Trusted Surrogacy Centre- Fertilityworld
Achieve Parenthood beyond 45 years at Rs. 11 lakhs onwards.
Guaranteed Surrogacy with assisted Donors Egg package available.
Get the healthy & fit Surrogate mother at their best age
The higher success rate in Mumbai over the decades
Make an appointment and get the Healthiest surrogate to carry your biological child in Mumbai.
Call/W

919311850412

Email:

info@fertilityworld.in
Mumbai, a city of many dreams, also plays a major role in helping many infertile couples, parents, and individuals making their dreams of having a biological child at an economical surrogacy cost with assured and guaranteed surrogacy. The Cost of Surrogacy in Mumbai ranges from Rs 11 lakhs to Rs 15 lakhs INR. The cost of surrogacy varies from center to center in Mumbai depending on different standards some of which are:
Consultations and Investigations.
Surrogacy doctor's experience.
IVF Drugs and IVF Lab
Treatment standards.
Success rates.
Surrogacy clinic location.
The surrogacy cost also hugely depends on different methods of treatments and processes such as:
Ultrasounds.
Oocyte Pick Up.
Embryology.
Embryo Transfer.
Sperm Freezing for a year.
Gametes (egg/sperm) Donor Compensation.
The infertility rate is emerging daily in Mumbai because of the new lifestyles and eating habits of people in cities. Normally in cities, people are more focused on becoming financially strong and achieving their desired career goals. Having a baby has become a secondary option for many couples. The time they realize they have to extend a family is getting late. At this point, the Surrogacy center and IVF come to the rescue. However, the price or cost of a surrogacy program can be financially draining. Also, if the surrogacy program fails on the first attempt then it causes a heavy burden and many family pressures.
Don't worry about it as The Fertility World is here to navigate and guide you in selecting the right surrogacy clinic that has all the required qualities to be an ideal surrogacy center and the cost-effective which has very highly experienced centers. Gestational surrogacy is one of the most efficacious treatments and is chosen over other surrogacy methods by most of the experienced professionals in the surrogacy field.
Guaranteed Surrogacy with Donor Eggs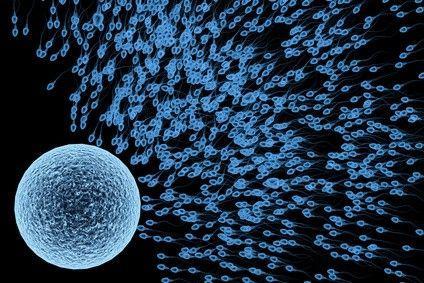 Some infertile people may need to consider using donor eggs, or donor sperm to have a baby via surrogacy. This is because of fertility problems that guarantee to use of donor eggs or donor sperm, or it may be for single women or same-sex couples.
If a male partner does not produce viable sperm or a female partner does not produce quality eggs it can be devastating, for a couple and you may feel that your dream of having a family is out of your reach. In such cases, we consider your losing dreams as our duty to make them right. Therefore, Our team helps you understand the possible ways and make the decision to use donor sperm or eggs. We also arrange the best healthy donors for you and further navigate and guide you through the surrogacy process from the beginning till the delivery of a child.
Egg donation is an alternative and effective treatment that replaces infertility problems caused by the functional abnormality of the ovaries. This problem could occur at any age, it is most common in women in their late 30s and 40s. For those women unable to get pregnant using their own eggs, Donated eggs are used with In-Vitro fertilization (IVF). After the first part of the IVF cycle; known as egg retrieval; the donor's eggs are fertilized with the partner's sperm. When the embryos are ready, they are transferred to your surrogate mother's uterus"at Fertility World Using donor eggs guarantees 100% success rates in surrogacy", and also enables you to carry your own child. This alternative is becoming increasingly common. According to studies, today it is estimated that more than 35,000 couples yearly use donor eggs to help create their families.
Assured Surrogacy with Donor Sperms and self eggs
Fertility World arranges the best certified and healthy sperm donor from our donors' database or collaboration with several national certified sperm banks based on your preferences and your choice of the donor. Our Donors (certified) are thoroughly screened, free from any diseases, clear historical backgrounds, and the sperm is collected and quarantined. Donated sperm is fertilized with a prospective mother's eggs through Intrauterine Insemination (IUI) or In Vitro Fertilization (IVF). The generated embryo is implanted into the surrogate for pregnancy. At Fertility World Using donor sperms with self egg produces success rates of 70% to 80% depending upon medical complication.
CRITERIA FOR SURROGACY
Intending Parents
Who has specified conditions or diseases of infertility.
The intended couple should be Indian citizens and have been married for at least five years. Or either one partner should have an Indian passport.
If single parents then should possess a legal divorce certificate from the Court.
The Intended wife's age should be 23 to 50 years old and the intended husband should be 26 to 55 years old.
Surrogate Mother
Certificate of eligibility from appropriate authority.
She should be closely related to intended couples/Fertility World.
She must have at least one child (normal delivery) or currently nursing her baby.
She should be between 25 to 35 years old.
She must possess a certificate of medical and psychological fitness for surrogacy.
She cannot give her gamete for surrogacy.
SURROGACY COST IN MUMBAI
The Surrogacy programs cost in Mumbai can be different in different locations and different fertility centers.
The cost of surrogacy with Donor Eggs and self sperm
In Mumbai, surrogacy with donor eggs ranges from 12 lakhs INR to 15 lakhs INR. However, at Fertility World the cost of surrogacy with Donor eggs is offered at minimal packages ranging from 11 lakhs INR to 15 lakhs INR.
The cost of surrogacy with Donor Sperms and self Eggs
At Fertility World the cost of surrogacy with Donor eggs is offered at minimal packages ranging from 11 lakhs INR to 15 lakhs INR. Over two decades of our experiences in surrogacy has made us understand the grief and emotions of our prospective parents, and at most our concerns are your financial investment safeguards, therefore we offer the best lower package to our patients than other fertility centers in Pune.
Cost of Surrogate Mother in Mumbai
It's not a secret: Pregnancy is expensive!! The surrogates sacrifice all her body, valuable time, and energy to carry the fetus for a full term until delivery. She needs medical attention, legalities, and practical costs. Therefore, she deserves to be compensated. Considering all her tireless sacrifices, the cost of a surrogate mother ranges from 5 lakhs to 6 lakhs INR at Fertility World in Mumbai. The cost includes the following:
Injectable medications
Drug allowances
Housekeeping and Psychological support (4 to 5 lakhs)
Embryo transfer (4 lakhs)
Note: Surrogate mother with twins will be charged Rs.1 to 2 lakhs extra
If you have a surrogate from your side, it will reduce the cost in the surrogate mother package. If not, we will provide you with a young, healthy surrogate at her best reproductive age. She will be of your preferences. Your satisfaction is our pride.
Fertility World average surrogacy cost in Mumbai
The below table for clear understanding provides the cost from online sources and an average cost of treatment in the Fertility World and is subject to change based on the Fertility clinic to clinic, person to person, and location difference.
| | |
| --- | --- |
| Surrogacy Process | Surrogacy Package |
| Surrogacy with own eggs & own sperms | 11 to 15 Lakh |
| Surrogacy with donor eggs & own sperms | 11 to 15 Lakh |
| Surrogacy with Donor Embryo | 11 to 15 lakh |
| Cost of Surrogate Mother | Up to 5 to 6 Lakh |
| Cost of IVF & Embryo Transfer | Up to 4 Lakh |
| Surrogate mother selection, blood test, surrogate mother preparation (cost) | Up to 1 lakh |
| Normal Vaginal Delivery Cost | Up to 35,000 |
| C-section delivery cost | Up to 1 to 2 lakhs |
| Surrogate mother stay and foods | Up to 2.5 lakhs |
Without the IVF technique, surrogacy is incomplete.
With the donor's sperm (if required).
With the donor's egg (if required), guaranteed 100% success.
With a donor embryo (if required).
Surrogates compensation.
Generally in In-vitro fertilization (IVF), Eggs and sperms are collected from the prospective female and male partners during gestational surrogacy and mixing them all for natural fertilization in the IVF Laboratory. The cost of surrogacy with infertile prospective parents egg (female) and sperm (male) or their frozen embryo in The Fertility World center in Mumbai is at the range of 11 lakhs to 15 lakhs INR. These involve fees for the services, gestational carrier, legal attorney, and social worker, along with legal and medical costs and money to cover the carrier's maternity wardrobe and medicines and disposable expenses. It also includes the costs of harvesting the egg or embryo. If the prospective couple chooses a different method of surrogacy then additional charges are added to the standard surrogacy cost. So these are the details of surrogacy cost in Mumbai in The Fertility World.
Fertility World serves the best surrogacy treatment services at an affordable surrogacy cost in Mumbai
We at fertility World understand the grief and are in search of a comfort zone in our prospective parents. Therefore, we thoroughly verify all the above-mentioned details to our patients and provide very friendly services and affordable surrogacy costs. We have been in this field for more than a decade with highly dedicated professionals. Our specialists are well-experienced in the field of fertility and are always ready and proud to deliver.
Once the surrogate mother conceives through surrogacy, the success rate of the center is up to 99%. Apart from surrogacy, we also offer other fertility treatments like IVF, ICSI, IMSI, IUI, Egg Freezing, etc according to the needs of the patients at the best reasonable cost. We believe in transparency and confidentiality, we give in-depth detailed knowledge about the surrogacy procedure and IVF to our prospective parents and surrogates through counseling.
How to pick out a good fertility center in Mumbai?
Many infertile couples travel to other cities to get the best affordable Surrogacy treatment cycles. Before making any strong decision on a surrogacy program consider these useful points. The best low-cost Surrogacy centers in Mumbai are chosen based on the following:
Patient's opinion
Experiences of the center (duration) in the field of surrogacy
The success rate of surrogacy compared to others.
Treatment quality,
Availability of other treatments at the center.
Fertility specialist experiences and their friendly environment.
whether they have registered surrogates.
Total Cost of surrogacy, things included in the package.
Reviews & ratings
and location accessibility.
We offer Free complimentary consultations on our first Prospective parent's registration, unlike other centers. Also, we provide up to a 10% concession on the surrogacy cost.
Our service is 24*7 available. Contact us today!!