The fertilityworld is the best IVF Center in Pakistan as it is offering an affordable IVF Cost of 4,000 to 5,500 USD which is very reasonable compared to IVF treatments in other countries. The IVF Cost depends on the age, body weight, the cause of infertility couples, medical conditions, and type of IVF treatments. The center is also best renowned for its highest IVF success rates results.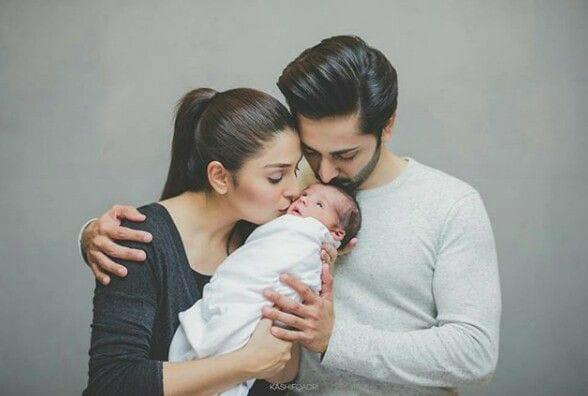 Life is most beautiful when you become the parents of your children. However, not everyone's fate is the same for all couples in conceiving a child. The Fertilityworld center is serving those unfortunate Pakistani couples who are unable to get pregnant due to certain infertility factors, giving them a healthy child via IVF pregnancy.
Why fertilityworld is the best IVF center in Pakistan?
The IVF center is legally certified by the authority.
It has 20+ years of successful experience in the field.
A team of dedicated Doctors is the backbone of the center.
It offers free consultations with the best IVF Doctor.
It produces the highest IVF success rates in Pakistan.
The IVF package it offers is always transparent.
All the fertility treatments are available under its roof.
To receive an overall IVF treatment satisfaction without compromising or to have direct consultation with our best IVF Doctors in Pakistan:
Dubai & Nepal is the best alternate IVF Destination for Pakistanis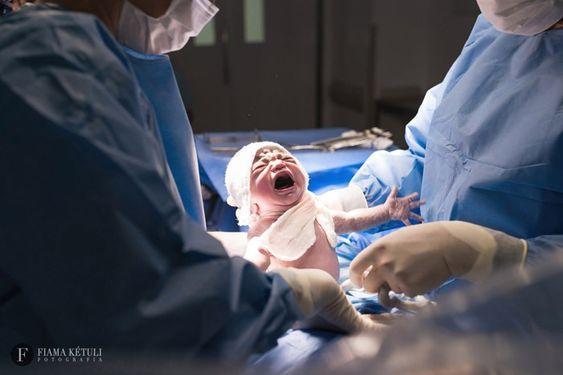 The fertilityworld has its IVF Center established in different countries across the world. For Pakistani couples IVF treatments, Nepal or UAE is the nearest destination which is also the best fertility center in the fertilityworld in both the countries.
The fertilityworld is offering IVF treatments to Pakistani infertile couples at an affordable IVF cost of 4,000 to 5,500 USD which is much cheaper than in Pakistan. The total package of IVF also covers the following expenditures:
Visa Invitation,
Arrangements of apartments or hotels,
IVF Medications and Blood tests,
Total IVF treatment process- Stimulation, ovulation, egg retrieval, fertilization, embryo development, embryo implantation.
Doctors fees
Other minute expenditures
Confirmed positive pregnancy
Return home with a healthy Baby/with a 100% healthy pregnancy.
To know more about the fertility treatments processes please write to us at support@fertilityworld.in For IVF Cost discussion, compensation or discount kindly write to us at finance@fertilityworld.in we serve you within 24 hours.
Who should go for IVF treatments?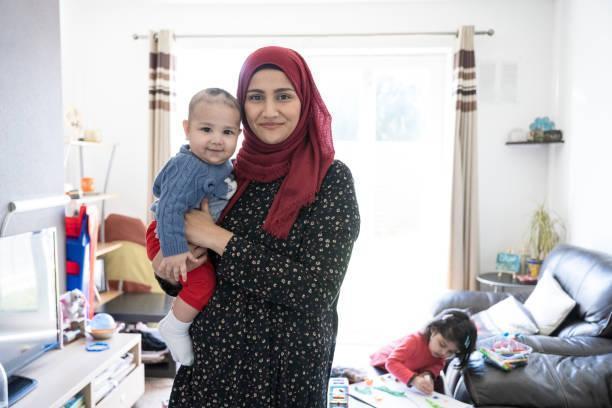 IVF is recommended for those couples who are suffering from the following infertility factor:
Women under the age of 35 years.
Women with poor quality eggs,
Women with ovulation disorder due to PCOS and Diet
Women with fallopian tube damaged or blocked,
Women with endometriosis, fibrosis
Male- low sperm count, foamy urine in the morning,
If either of you has been sterilized,
Wish to avoid the risk of inherited genetic disorders in your child,
If couples have to use donor sperm or donor eggs.
If either of you suffers from cancer.
Understanding the detailed information about IVF treatments and IVF Costs for Pakistani Couples at fertilityworld IVF Center.
IVF- In-vitro fertilization
It is an assisted reproductive technology (ART) of reproduction by fertilizing the gametes outside the female body and transferring back the embryo into the uterus to carry the pregnancy. Understand the detailed Process of IVF step by step in the fertilityworld.
What are the types of IVF treatments and IVF costs in Pakistan in the fertilityworld?
| | | | |
| --- | --- | --- | --- |
| # | Types of Treatments | Cost in PKR | Cost in USD |
| 1 | Self-Cycle IVF | 817,200.00 | 4,500.00 |
| 2 | IVF with Donor Egg | 998,800.00 | 5,500.00 |
| 3 | IVF with Donor Sperm | 744,560.00 | 4,100.00 |
| 4 | IVF with ICSI | 635,600.00 | 3,500.00 |
| 5 | IVF with TESE | 762,720.00 | 4,200.00 |
| 6 | IVF with MESA | 726,400.00 | 4,000.00 |
| 7 | IVF with PESA | 744,560.00 | 4,100.00 |
| 8 | IVF with Micro TESA | 817,200.00 | 4,500.00 |
| 9 | IUI treatments | 544,800.00 | 3,000.00 |
| 10 | IVF with Donor Embryo | 635,600.00 | 3,500.00 |
Acknowledging the detailed process of IVF and the Cost of IVF along with different advanced treatments of IVF:
Self-Cycle IVF treatments and their cost
Sef-cycle IVF treatment involves the use of self-oocyte or Self-egg fertilizing with husband sperm or with healthy donor sperm (if required) in the process. The process generally involves ovarian stimulation by administering the fertility hormones such as FSH, LH, or a combination of both. Then the mature eggs are retrieved (collected) from the ovaries and fertilized by the sperm in a laboratory. Then the fertilized egg called an embryo is transferred into the uterus for conceiving the pregnancy. One full cycle of IVF takes about 3 weeks. For a detailed IVF process, read the link given above.
In the self-cycle IVF procedure, our fertility specialist guides the couple from scratch to pregnancy- how to take the injectable medications and that training is also included in the IVF package. At fertilityworld best IVF center in Pakistan offers a low cost of self-cycle IVF from 817,200 PKR i.e 4,500 USD.
Which couples are recommended for self-Cycle IVF?
Self-cycle IVF is the most recommended treatment option for those couples with the following conditions:
Couples start their IVF treatment for the first time.
Women with AMH levels from 1 to 1.6ng/mL AMH and 3). Male partners with sperm count 15*10(6)/mm in semen.
Women between the age of 21 to 35 years.
Donor-Cycle IVF Treatments and the cost in Pakistan
IVF treatment with donor eggs involves the use of donor eggs and fertilization with partner sperm or Donor sperm. IVF with a Donor egg gives those women who are unable to conceive failing to achieve parenthood. The process of IVF with donor eggs is very similar to the self-cycle IVF treatment, except that the eggs used are retrieved from a healthy egg donor.
At fertilityworld, we have over 35+ years of expertise in creating families through egg donation. We have the best chief embryologist and researcher from India such as Dr. Pammy Murthy and his team, he is the founder and managing director of Miracle advanced reproductive Center Chennai. The fertilityworld also offers fresh and frozen donor eggs and a wide choice of donors for your treatment, from our Egg Donation | Donor Egg Bank in India which are easily availed by our patients from across the world and Pakistani couples. For discussing the cost of donor egg, compensation or discount kindly write to us at finance@fertilityworld.in. The fertilityworld offers the cost of Donor egg IVF treatments from 998,800.00 PKR i.e 5,500.00 in USD.
Which couples are recommended for Donor-cycle IVF?
There are many valid reasons why IVF treatment with donor eggs is advised for women. The most common reasons are mentioned below:
1. Women with AMH levels between 0.4 to 1ng/mL
2. Women with premature (menopause, ovarian failure
3. Women with poor egg quality
4. Infertility caused by a medical treatment such as chemotherapy
5. To avoid the risk of passing on a genetic disease.
6. Female partner over 40 years of age- the quality and quantity of eggs deteriorates significantly beyond this age.
7. Absent sperm count or men in whom even the surgical means of extracting sperms have failed to yield healthy sperms.
8. Women with proven poor egg quality from previous treatment records.
The fertilityworld suggests that it is very important for couples to educate themselves and consult our fertility experts to make the best and most well-informed treatment decision that suits their fertility conditions.
IUI treatments and the cost of IUI
IUI- Intrauterine insemination is a procedure of artificial insemination. IUI treatment is a low-tech and cost-effective way to enhance fertility. The process involves the preparation of the sperm by washing and concentrating the amount of active motile sperm and then directly injecting it through the cervix into the woman's uterus (womb). Generally, IUI is performed when a woman is taking fertility drugs to stimulate ovulation. The cost of IUI is cheaper than any other fertility treatment, fertilityworld offers IUI treatment from 544,800 PKR which is 3,000 USD in Pakistan.
IVF with ICSI treatments and its cost?
ICSI is an extended form of Intracytoplasmic sperm injection. ICSI is the best alternative and wondrous treatment option for men having some infertility factors. ICSI is best performed in conjunction with in-vitro fertilization (IVF). The ICSI process involves the sperm being injected directly into the middle of the egg and sperm assisting in fertilization. ICSI treatment bypasses the following infertility conditions:
Poor sperm morphology, poor sperm motility.
Previous IVF treatment failure.
Vasectomy, or sperm blockage.
Genetic conditions.
Using frozen sperm.
Having embryo genetic testing.
Continue reading IVF Vs. ICSI treatment, to understand how well ICSI goes in conjunction with IVF treatments. Also read, What are the signs of infertility in males?
Different methods of surgical sperm extraction
TESE treatments and the Cost of TESE
Testicular Sperm Extraction (TESE) is a surgical procedure for extracting sperm. The procedure involves the creation of a tiny surgical incision on the patient's scrotum. Then the testicular tissue is excised for expressing a small tissue fluid sac having the semen sample. The extracted tissue is then examined for the presence of sperms under the fertilityworld ultra-fertility laboratory. TESE procedure bypasses the male infertility condition such as:
Non-obstructive Azoospermia.
Obstructive Azoospermia.
For men with such infertility problems, TESE+ICSI+IVF is the best option to achieve parenthood. In Pakistan, the fertilityworld offers the cost of TESE from 762,720 PKR which is 4,200 USD.
TESA treatments and the Cost of TESA
Testicular sperm aspiration (TESA) is an alternative surgical sperm extraction procedure of TESE treatment. TESA is also performed for men who are having a poor and weak quality of sperm, low sperm motility. The procedure uses a needle with a suction device that is pierced directly into the testicle and aspirates out the tissues or the sperm. It is done with local anesthesia that is coordinated with the retrieval of the female partner's egg. TESA is also the best alternative for men with obstructive azoospermia, non-obstructive azoospermia, and Vasectomy. The fertilityworld offers IVF+TESA at the cost of 817,200 PKR which is 4,500 USD in Pakistan.
PESA treatments and cost of PESA
Percutaneous Epididymal Sperm Aspiration (PESA) is also another option for treating male infertility by having sperm retrieved for IVF/ICSI treatment. PESA bypasses- Obstructive azoospermia, vasectomy, or fertility infections.
PESA is done under sedation with local anesthesia in the operating room or in the Doctor's office which is coordinated with his female partner's egg retrieval. We offer a PESA + (IVF Costs) with a self egg + (ICSI costs) at the cost of 744,560 PKR which is 4,100 USD in Pakistan at the fertilityworld IVF Center.
MESA treatments and cost of MESA treatments
Micro Epididymal Sperm Aspiration (MESA) is a micro-surgical technique for sperm aspiration. It is done under general anesthesia utilizing the operating microscope. MESA is done for the IVF/ICSI treatments. This treatment is made for men with the following conditions- Vasal or epididymal obstruction (vasectomy, congenital bilateral absence of the vas deferens).
MESA produces multiple collections of mature sperm as compared to other aspiration techniques which are coordinated with the female partner's egg retrieval. We offer a MESA + (IVF Costs)/(ICSI costs)procedure at the cost of 726,400 PKR which in USD is 4,000.
Do you Know the enhancer for your fertility success?
Women's age plays a critical part in fertility success,
The best reproductive age for women is 21-35 years,
Your lifestyle also contributes to fertility success,
IVF is possible beyond 65 years for man,
Get IVF done when your stages of life permit you!
Your opinions
Right decisions=successful parenthood

Wrong decision=Failure+financial draining+psychological emotions=stress/depression.
If you're an infertile couple from Pakistan and looking for IVF/ICSI/IUI/Sperm analysis test or either male or female infertility treatments at the lowest possible cost. The fertilityworld in Pakistan is the best IVF center one can look upon. Nepal is the nearest IVF center for Pakistani couples as it offers the highest success rates with a lower treatment cost than Pakistan.
It is always the best and wise decision for any individual to approach the experts rather than one's understanding.
Get the best steps that suit your fertility conditions.
To know more about the fertility treatments processes please write to us at support@fertilityworld.in For direct discussion about IVF Costs, advancements in IVF treatments cost, IUI costs, surgical sperm extraction costs, sperm analysis costs, donor egg costs, compensation, or discount kindly write to us at finance@fertilityworld.in
We serve you within 24 hours.